Powhertz' favorites in music in



Here we go again, Powhertz' author and administrator delivers his traditional list of the songs he liked the most during the past year. Like every year, let's remind you that it is in no way a popularity ranking, songs that I believe to be the best technically and not even necessarly the songs that I prefer while writing these lines, but the songs that marked me most throughout the year.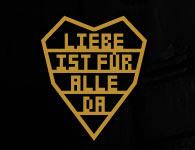 And it is more important than ever to repeat that only the songs picked by the bands or their record companies as official radio singles

in 2010

are eligible to this chart. Without these traditional rules, my #1 of the year would have been more easily set: it would have been won by

Bückstabü

from German band Rammstein. Without the shadow of a doubt, the song that thrilled me most during the year 2010. Heaviest track of the

Liebe ist für alle da

album (released in late 2009), it conquered me with its introduction with new sounds, the exciting rise towards the chorus (

Tu' das nich! Lass das sein! Fass' das nicht an! Sag' einfach nein! Bückstabüüüüü!!

), the use of different voices, but most importantly its general power and its very nice use of a symphony orchestra. Yes, there is much more to this album than the average quality of the selected radio singles (

Pussy

,

Ich Tu Dir Weh

and

Haifisch

). In my opinion,

Bückstabü

,

Rammlied

,

Waidmanns Heil

and

Roter Sand

are largely superior to any of the three radio singles, but the singles have rather been selected with the goal of making the most people talk about the band (the first 2 being voluntarily over-controversial and the 3rd being the little universal pop song to be able to play anywhere). A pretty good album overall, even if it is not among the best in the band's long career. By far the album that I most listed to in 2010.

And now, the top! It very hardly reaches the 40-song mark this year, a year of musical misery in general. Variation of the guitar legend introduced last year: the new symbol becomes a small yellow thunder:


weak presence of electric guitar



somewhat heavy, but should be OK for a large majority of listeners




a true heavyweight, sensible ears keep away!


New! You can now listen to the Powhertz top almost completely, for free, as a playlist on the Grooveshark Web site! You will find the link below, but please note that it is still strongly advised to read the article and watch the videos before using the Grooveshark playlist. By the way, note that

End of Me

from Apocalyptica and

The Sound

from Switchfoot are missing from the playlist for the simple reasons that

End of Me

has been pulled from Grooveshark and that Switchfoot is one of the relatively rare bands that are totally absent from Grooveshark, as are Smashing Pumpkins or Korn. As a sort of compensation, I added

Sick of You

from Cake at the end as a bonus, but understand that this song is not officially part of the chart and would not rank any better than a #41.
http://listen.grooveshark.com/playlist/Powhertz2010/42250068
Bonus: another Grooveshark playlist with Powhertz' favorites of 2009, as published last year:
http://listen.grooveshark.com/playlist/Powhertz2009/43407314


1

The Good Life

Three Days Grace

Extremely strong for an album's

second

! Released at the very beginning of the year, I never got bored of it.


2


End of me

Apocalyptica (feat. Gavin Rossdale)


Very catchy! Gavin (from famous band Bush)'s voice is sharp and the sound texture from the three cellos is sublime, even more particularly in the low sounds of the beginning of the verses, a sound that ordinary bass guitars cannot reproduce. A true competitor for the #1!

3


Another Way to Die

Disturbed


The music is good despite its total lack of originality (it is so identical to what we already knew from Disturbed!), but it is obvious that the main strength of

Another Way to Die

is into its lyrics that shouts a striking alarm call for saving our planet. It is an essential message, I think that these lyrics should be studied in schools and that careless polluters should be forced to watch both videos attached to a chair, the eyes stuck with tape to keep them open!! The lyrics are excellent from the beginning until the end, but I could not reproduce them as a whole here, not by lack of space but rather by concerns about copyrights. I will nonetheless allow myself to cite my favorite excerpts:
1.

Our endless maniacal appetite left us with another way to die


2.

Consequences we cannot deny, will be revealed in time


3.

Species fall before our very eyes




A world that they cannot survive in left them with another way to die



There are 2 official videos from the band for this song: one more directly inspired from the Gulf of Mexico ecological catastrophe, with the lyrics in subtitles, and one more general without subtitles. I strongly recommend to watch them both, starting with the one with subtitles.

Video version 2 with the subtitles:

Video version 1 without the subtitles:
http://www.youtube.com/watch?v=HwELajFteTo

4


Nightmare

Avenged Sevenfold


I was not liking it at the start, but I ended up understanding that it was only because of a few details, in particular the big "Nightmare!!!" scream at the beginning that wastes it all right from the start tout dès le départ! But except for those details, it is some real good Avenged Sevenfold, and even one of their best. Extremely powerful, with a good use of piano, a good finale and an especially wonderful intro.



5


Cryin' Like a Bitch!!

Godsmack


Perfectly matches Godsmack! Not really anything new, but another extremely powerful track that perfectly hits its target with its only 3 instruments. The video is also a MUST for mixed martial arts (MMA) fans!


6


La Banane

Katerine


Extremely catchy, although we quickly reach the point where we listened to it enough. Very funny!



7


Elle S'appelait Serge

Les Trois Accords


I was talking a bit about it in my favorites of 2009 when I was talking about the excellent album

Dans mon Corps

. Certainly my 2nd best of the album, it was finally choosen as an officiel radio single in 2010. Very funny, excellent music, just a little too repetitive with the "

du lundi au lundi, et de midi à midi

". I would have preferred that they surprise me with something else after the first 2 verses, but it is nonetheless BY FAR one of my favorite two French-language songs of the year.

See the video below, even though I find it very disappointing (just some major and not-original-at-all recycling of the concept of the video for

Dans mon Corps

).


8


Ich tu dir Weh

Rammstein


Honestly, somewhat disappointing for Rammstein, but it remains some real Rammstein nonetheless and there is no doubt that I like that! Particularly efficient when supported by the visual effects, either in the video or even better in show.

Note however that the lyrics are shocking and very controversial, which caused them a load of problems in Germany.



9


Between the Lines

Stone Temple Pilots


The lyrics are somewhat irritating me a little bit (You always were my favorite drug,

even when we used to take drugs

). We all know singer Scott Weiland's problems with drugs and I would like that he gets over it and stop referring to it at all. But except for this minor nuisance, it is a great comeback for STP! Musically, it is nothing really complicated, but it sounds extremely well! Highly rousing, especially during choruses.


10


Love-Hate-Sex-Pain

Godsmack


Less dense than the average Godsmack, but it surely gets out of the head more hardly than it gets in... Very catchy guitar and touching piano finale!

The track unfortunately does not seem to have an official video, so here's one, amateur, that only displays the lyrics and some pictures of the band:

To those interested to go further, I also found on YouTube a very good amateur cover by a charming lady, whose voice resembles Evanescence's famous singler Amy Lee's:
http://www.youtube.com/watch?v=wJ20GLI6wC8

11


By The Sword

Slash (feat. Andrew Stockdale)


Sad that this comeback from legendary guitarist Slash into a solo project has went that much unnoticed. Although the album's other singles are not of the same level at all, this one with the singer of Wolfmother (no, it is not Robert Plant from Led Zeppelin!) was really fine. I hope to make many of you discover it!

The official video is available on YouTube, but the author has blocked integration in third party Web pages. Here's the link anyway:
http://www.youtube.com/watch?v=YwENuEZ7XPc

12


New Fang

Them Crooked Vultures


I thought it was a new one from Queens of the Stone Age, but no, it comes from a new band... with Josh Homme from Queens of the Stone Age! Not too surprising up to this point. My real surprise was rather to find out, only in February (while the track was actually released in late November 2009 and I must have discovered it around the first days of 2010), who are the other two members of this super trio: Dave Grohl (Nirvana, Foo Fighters) and John Paul Jones (Led Zeppelin)!! It's like it was from there that I started to take this track always more seriously, until it finally very clearly becomes one of my favorites of the year! Be very careful to details when listening to this song, because it is rich and uneasy to fully catch rapidly.

Recommended to fans of very varied types of rock, I think that lots of them will find something interesting in

New Fang

.

Here's the video (which is more an ad than a true video):


13


In One Ear

Cage the Elephant


Far from being as satisfying as their two big hits of 2009,

In One Ear

will still have the interest of having a good chorus with a good flow in which words all fall right in place, as well as interesting little guitar riffs after those choruses. The lyrics were somewhat irritating me at first (yet another song in which artists talk about their own career! Souvenirs of

Re-Arranged

from Limp Bizkit and a huge collection of rap songs!...), but I got accustomed to them and they are no longer bugging me much.

As for

By the Sword

, the official video is available on YouTube but cannot be integrated directly into a third-party Web page. Here's the link to go watch it by yourself: http://www.youtube.com/watch?v=T9LRo0D_uWM

14


The Inevitable Relapse

Filter


Be honest, how many of you knew that Filter had made a comeback in 2010?!? Personnally, I have not heard

The Inevitable Relapse

a single time on the radio or T.V., it's the Internet that had to do the job, a couple of months late... A good rock track, rather simple musically, but efficient. Richard Patrick's voice is still a sensation and the little special effects are giving the finishing touch.




15


Garde tes Larmes

Marie-Mai


What else to say than the Quebecker rocker continues to earn points! Would that be my best from Marie-Mai? Probably... but with strong competition from

Rien

and

Qui Prendra ma Place

. A song with character, which sound effects à la Nine Inch Nails really surprised me.

No video; for YouTube, you must go for one of the live performances that offer a lot less than the studio version, or the following video that plays the song with a good sound quality with the album cover for background.


16

Rise Up
Cypress Hill (feat. Tom Morello)

The voice of B-Real (Cypress Hill) with the legendary guitar of Tom Morello (Rage Against the Machine, Audioslave)... pretty good idea! The result, without making history, is pretty good.



17

Waka Waka (This Time for Africa)
Shakira

My little weakness into commercial pop this year, although absolutely nothing that compares to those of good years like 2007 during which I had 3 extremely strong (

Sexyback

,

Hips Don't Lie

,

Temperature

).

Tsamina mina eh eh, Waka Waka eh eh

!!


18

Your Betrayal
Bullet for my Valentine

My favorite to date from this band, even if I remain totally convinced that they still have a lot of maturity to acquire on the musical level and most importantly on voices, to pretend compare to their most direct competitor, Avenged Sevenfold.


19

Welcome to the Family
Avenged Sevenfold

Inferior to the average of the radio singles from this wonderful band, and still qualified for a top 20! That tells a lot about this band!



20

Mountain Man
Crash Kings

In a year where very few new artists went big, Crash Kings did it with this very cool track. 2nd best song by a new band in the current chart, behind only

New Fang

from Them Crooked Vultures. Shows some character without being heavy at all.


22

Left of Center
Serj Tankian

Nothing to let us forget about System of a Down, but it's still some good material, relatively original. Nonetheless, my favorite post-SOAD remains BY FAR

Sky is Over

!

http://www.youtube.com/watch?v=Uh7tsMKv0Lo

23

Not Strong Enough
Apocalyptica (feat. Brent Smith)

I don't understand why I did not hear it a single time on the radio. It's a search on the Web that allowed me to find out that they did release a 2nd single off their their new album! Incomprehensible; it is obviously not the best in their career, but it's up to their level.

Here's the video for the version sung by Brent Smith from Shinedown (my favorite):
http://www.youtube.com/watch?v=_i4toW5iZqI

And here's the other version, sung by Doug Robb from Hoobastank:
http://www.youtube.com/watch?v=5DRB3ZFO9kA

24

Break Your Heart
Taio Cruz (feat. Ludacris)

What should I do with a song that I find very stupid and very catchy all at once?!? It is mind buggling, but I decided to grant it its share of success!

http://www.youtube.com/watch?v=y_SI2EDM6Lo

25

Haifisch
Rammstein

Definitely my two worst from the

Liebe Ist Für Alle Da

album, a single selected only for the universal sound able to play on any radio... but I did listen to it pretty often, being part of an album that I listened to often! I cannot ignore this fact when I compare it to songs behind it that might make me slightly more effect, but that I listened to less often nonetheless. The other factor that makes me rank

Haifish

at #25 rather than a #29: the very nice, all-so-soft finale.

Excellent and funny video, with references to make of their old videos as well as the

Seven

movie.
http://www.youtube.com/watch?v=GP0_MNj8f1Q

26

The Animal
Disturbed

Sounds more or less like a radio single, but it would still be an excellent supporting song for the album. I really like the little 8-note guitar riff played a few times during choruses.

http://www.youtube.com/watch?v=dwxUgefMStM

27

Lay me Down
The Dirty Heads (feat. Rome)

Participation from a member of Sublime, and the result curiously sounds a lot like Sublime! Light, very "summer", pleasant.

http://www.youtube.com/watch?v=hnuEOYK1Kps

29

World so Cold
Three Days Grace

Cliché, relatively uninteresting for some Three Days Grace that got us used to all of their radio single being very strong, but I hooked up to some small lyric excerpts, mainly this one:


I'm too young to lose my sould




I'm too young to feel this old



http://www.youtube.com/watch?v=kZN26Z6M_XU

30

Beautiful Dangerous
Slash (feat. Fergie)

Yes, you've read right, the Black Eyes Peas' famous Fergie that sings for Slash! The result is not bad, although I preferred by far

By the Sword

, my personal taste...

http://www.youtube.com/watch?v=DjmTf31MAe8

31

Post Acid
Wavves

Lesser-known post-grunge song, that I discovered only because of an article from the Rolling Stone magazine that ranked it 33rd best song of 2010 in early December. Finally, it ends up ranking even better on my own chart! The voices definitely aren't great, but the song is good for sure.

http://www.youtube.com/watch?v=pdbrQYER1fI

32

Gods and Punks
Monster Magnet

It was a very long time I heard of Monster Magnet! They made a comeback that is not spectacular, but certainly within their standards.

http://www.youtube.com/watch?v=347M0hcgjcw

33

Gateways
Dimmu Borgir

Excellent symphonic music that is nothing shy of Nightwish's, but voices that are just so bad sometimes! In the meantime that they reach an appropriate balance, the Norwegian band only gets a #33.

http://www.youtube.com/watch?v=_jw7yk8hm_0

34

Loca
Shakira

Muy caliente! :) A song not to take too seriously, it's light but I like the not

too

americanized latino ambiance. WARNING: I'm talking about the original version that you can hear at the below link, and not the dance remix that was playing on some bad pop radios!

http://www.youtube.com/watch?v=KewfYKJy8YU

35

Word Forward
Foo Fighters

Dave Grohl and its gang are playing below their standards, but it is still sufficient to make their way to my annual chart!

There is no video for this song, so let's go for a live version:
http://www.youtube.com/watch?v=u7zQDOAwikc

36

Stereo Love
Edward Maya

I like the base riff, but I feel like that exploited it so bad... The song as a whole is a little bit boring, or at least uselessly too long. Anyway, there is definitely a part of this song to which I did hook up, although it can be well summarized in just 10 seconds...

http://www.youtube.com/watch?v=p-Z3YrHJ1sU

37

Alejandro
Lady Gaga

Pretty dumb, I did not even like it at first, but I must admit that it ends up getting into the head pretty well! And the sound is particularly good, very good mastering job I guess! OK OK Gaga, I give you a chance!

http://www.youtube.com/watch?v=niqrrmev4mA

39

Back From Cali
Slash (feat. Myles Kennedy)

Very "old school" rock that is reaching me less than Slash's other singles this year, but the guitar riffs are not bad. Note: Myles Kennedy is the singer of a band named Alter Bridge, a lesser-known band that he was sharing with the musicians of Creed, during the few years (2004-2009) where Creed had broken up.

http://www.youtube.com/watch?v=LgUTKxcC5dA



Note: the next one would have been

Sick of You

from Cake, a comeback that disappointed me but still good enough so that I don't switch channels when that plays on the radio!

My regrets for 2009:

[Lady Gaga]

Bad Romance

(that I liked much, definitely my favorite in Gaga's career, but it was released in October 2009 and that's really too early to give it a chance in my top 2010)
[Thousand Foot Krutch]

Fire it up

(that I discovered in late 2010, but was released in 2009)
[Helmut Fritz]

Ça M'Énerve

(I liked this one a lot, but this one too was released in 2009 et not 2010, even if I discovered it only in 2010!)

TOP SUCKS
And it's the return of the Top Sucks, the shitty songs that deserve to be named for the wrong reasons! It will a very small Top Sucks though, but this had to come out! ;)

1. [Taio Cruz]

Dynamite

- PAINFULLY IRRITATING!!!
2. [Katy Perry feat. Snoop Dogg]

California Gurls

- Can't stand the irritating voices!
3. [Rihanna]

What's my Name

- is there really anybody liking this?!

Oh na na, what's my name, Oh na na, what's my name?


4. [K-Maro]

Music

- the legendary "Frenglish" of K-Maro still inspired me as few positive words!




Powhertz


Chart completed on 2011/01/06
Article completed and published on 2011/03/25